We have been serving processing industries with leading business-to-business publications since 2010
Groundsailer Media, based in Alkmaar, The Netherlands, offers multiple channels connecting readers and manufacturers in bulk solids handling, fluid handling, and recycling industries.
We provide efficient and effective methods of connecting manufacturers with users in the markets we serve. We offer specialized, value-added access to information about technology that lowers costs, increases efficiency, and creates competitive advantages for some of the world's most sophisticated engineered products.
Our goal is to be recognized as an innovative company by our readers and advertisers, with a reputation for covering industry news, innovative products, new technologies and equipment.
We take pride in the quality of our products and the quality of our people.
About the company name "Groundsailer Media":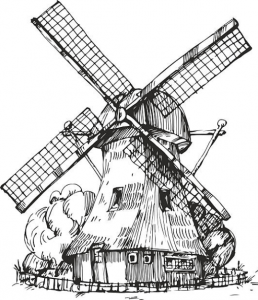 A "Groundsailer or Ground Sailer" is a particular type of Dutch windmill, that can be operated from the ground.
With more than a thousand windmills throughout the Netherlands, it's very likely that you'll bump into one during a visit.
More information about the Dutch windmills can be found here.